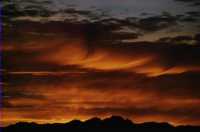 If you have any photos of your home solar project you would like displayed here, or a link added to your own web-page with details of your project, please contact us.
We will keep the information displayed here as anonymous as possible. For the tour guide (see example below), we will need a pseudonym for your project, and a brief description (a couple of lines). For the main page describing the project, we would just need a photo or two, and about half a page or so of details.
| Title | Brief Description |
| --- | --- |
| "Minimbah" | Demonstration rooftop solar collector supplied by Sustainable Ingenuity to the Minimbah Primary School. |
| "Wright Village Flat" | Another solar heater from Sustainable Ingenuity, featuring a thermal storage unit using "phase-change" material. |
Home | Introduction | News | Resources
Solar Heating | Energy Efficiency | Renewable Energy | Solar Retrofit



Page created on Thursday, 9 August 2001.

Created by Solar Armidale Project.